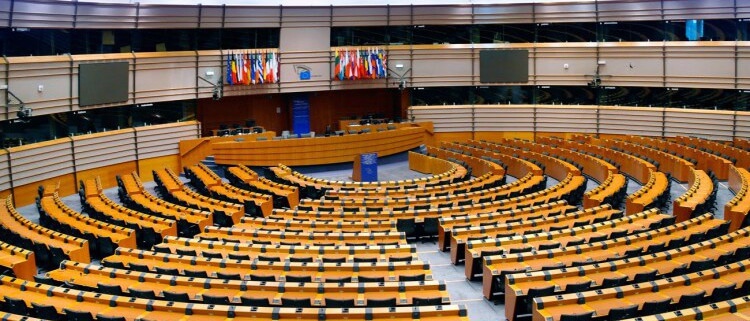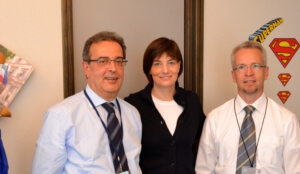 CEC European Managers continues with its campaign of institutional meetings with MEPs, to raise their awareness about the needs and contribution that European managers can bring to the development of the society, but also to discuss about the challenges  that are associated with the participation of CEC European Managers in the European social dialogue.
On Tuesday 24th May CEC President, Ludger Ramme, and CEC Secretary General, Luigi Caprioglio, have met with MEP Lara Comi (left), member of the EPP Group (and vice-President) as well as member of the internal market Committee (IMCO). MEP Comi follows from close the issues of international trade and the protection of the European manufacturing sector within the context of the globalized economy.
On the following day, the CEC President and Secretary General were received by MEP Alessia Mosca, vice-President of the Committee for the relations with the Arab peninsula, member of the S&D group and of the international trade Committee (INTA). MEP Mosca (right) is very familiar also with the issues of gender equality and the presence of women in managerial positions within companies.
In addition to the issues mentioned above, these two meetings offered the oppportunity to present the project of CEC to raise the awareness of the European institutions of the importance of the managerial workforce for Europe's economic growth and social progress through a revision of the "Gil-Robles resolution" on the situation of managers in Europe. The resolution, adopted by the European Parliament in 1993, descibed for the first time the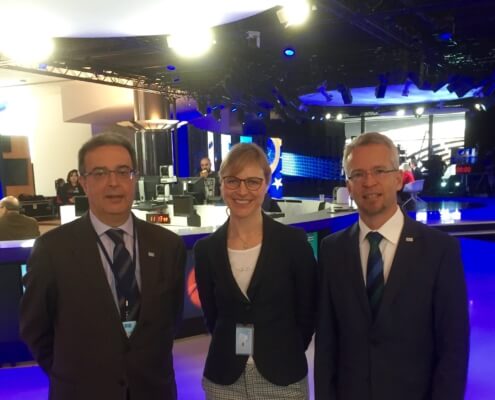 characteristics of the managerial workforce in Europe, and represented the first step of that process of official acknowledgement of the role of managers in Europe that would culminate in 1999 with the admission of CEC European Managers in the European social dialogue. We believe it is now time to update that resolution, to take into account the many developments that have occurred since (from a new social sustainability dimension, to the efffects of digitalization on the patterns of work and on the role of leadership)
Both MEP Mosca and Comi have welcomed our initiative, and offered their support in having this new resolution presented to the European Parliament in the next future. A source of inspiration and further reflection for CEC European Managers in this respect will surely come from the Manifesto of the European management, a declaration on the main characteristics, values and objectives of the European managerial workforce represented by CEC European Managers. The Manifesto is is currently being developed in cooperation with CIDA and with the support of hundreds of managers who are participating to an online survey via the European Managers Panel.
https://www.cec-managers.org/wp-content/uploads/2016/05/00b12e1616114df588e990dc8ea26558.jpg
400
750
Jean-Philippe Steeger
http://cec-managers.org/wp-content/uploads/2018/02/logo_spacer.png
Jean-Philippe Steeger
2016-05-25 23:02:04
2018-07-17 11:39:59
CEC European Managers meets with MEPs