Launch of project on industrial relations and the collaborative economy
As a European Social Partner, CEC European Managers participates in the IRSDACE (Industrial Relations and Social Dialogue in the Age of Collaborative Economy) project of the Centre for Economic Policy Studies (CEPS). The project aims to identify how traditional players in the labour market experience and respond to the collaborative economy.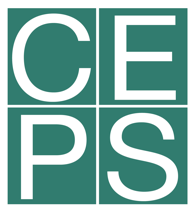 CEC contributes to the project by giving manager-specific insights. Managers are relevant actors for the way the platform economy is conceived and strategised and for the way competences and skills of the workforce are meeting the new demands in the digital era.
The project, funded by DG EMPL of the European Commission, will investigate the new world of work of the collaborative economy within the framework of industrial relations and social dialogue. Despite its growing economic importance, with an estimated gross revenue of €28 billion in 2015 in the EU, little substantive research on the collaborative economy involving non-standard employment is available yet. Several questions regarding the regulation of this new type of employment relationships and, more concretely, how this new phenomenon could be embedded within the existing labour and industrial relations systems are still open.
The industrial relations system based on social dialogue is the cornerstone of the competitive social market economy which inspires the European social model. Even though industrial relations are rather country specific, the European Social Partners have a specific institutional role and are involved in consultation, negotiation, design, and implementation of several major reforms and policies.
New and flexible working arrangements imply manifold challenges for collective bargaining as a tool for regulating employment relationship. It is possible that this new world of work accompanying collaborative economy leads to new constellations of actors and industrial arrangements in collective bargaining. CEC European Managers will contribute to the project by providing feedback on the research reports of the project in the project meetings, as well as through dissemination activities related to raising awareness on effective industrial relations practices.
The first research report of the project on "The Platform Economy And Industrial Relations" is available here
https://www.cec-managers.org/wp-content/uploads/2017/05/f31e7661ae2d3ded28d947ad97a952a3-1030x603.png
603
1030
Jean-Philippe Steeger
http://cec-managers.org/wp-content/uploads/2018/02/logo_spacer.png
Jean-Philippe Steeger
2017-05-12 11:24:04
2019-06-19 14:33:14
Launch of project on industrial relations and the collaborative economy