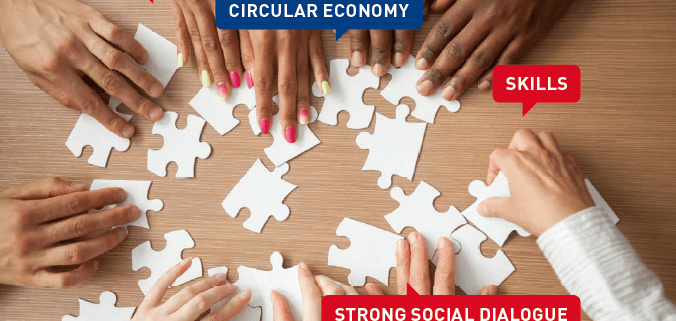 New work programme of the European social partners Adopted
The European Social partners have adopted the new work program for the years 2019 – 2021. As an officially recognized EU social partner, CEC European Managers participated in its negotiation and will contribute to the different priorities. Our main focus is that managers are key to making change happen within companies, and need to be trained and involved in all relevant processes.
Digitalization
The transformations brought by new technologies on the way we perform work have major impacts on a variety of fields. These include working conditions to the need of new skills and the possible development of new forms of industrial relations. Social partners will enter into negotiations to adopt a European framework agreement. In this context, CEC European Managers will bring the voice of those managers who are daily confronted with the reality of digital change.
Other areas of interest include psycho-social health risks, skills and the reflection on circular economy. In particular, circular economy is relevant as a concrete application of the sustainable development of our economies. This is a field where managers have to take strong responsibilities.
V2_SD-work-programme-2019-2021.pdf
https://www.cec-managers.org/wp-content/uploads/2019/03/Picture.png
734
676
Jean-Philippe Steeger
http://cec-managers.org/wp-content/uploads/2018/02/logo_spacer.png
Jean-Philippe Steeger
2019-02-26 10:02:35
2019-03-12 10:56:33
New work programme of the European social partners Adopted