It's time for mainstreaming Gender Equality in Leadership
Female managers have been disproportionally affected by the emergency measures in the wake of the Covid19 pandemic. After years of stagnating progress towards more women in leadership positions and equal pay, the time for action has come to ensure fairness, equal opportunities and inclusive leadership. Today, only 17% of EU senior executives are women and female managers face a Gender Pay Gap of 30%. That's why CEC European Managers advocates for introducing gender quotas with strong involvement of social partners.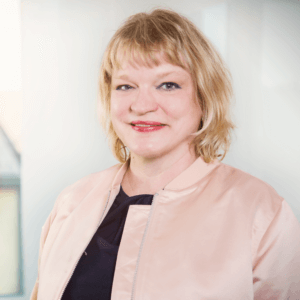 "As managers, we know that trust is key. Following years of voluntary measures on gender equality in leadership, we now regret to see that progress has been insufficient. Quotas and fair pay now have to repair the trust gap between ambition and reality for gender equality in European management."
Ebba Öhlund, Deputy Secretary General
At the occasion of the International Women Day 2021 and one year after the onset of the COVID epidemics in Europe, figures demonstrate the reality of a crisis that is hitting women over-proportionately. From the toll of domestic violence and harassment to the strains induced by telework on work-life balance, women have in general paid a higher price than men over the last 12 months. In its "Women and labour market equality" report, Eurofound states that the COVID-19 crisis "might jeopardise decades of gains achieved in gender equality, as there are tangible risks of women disengaging from the labour market and of developments reinforcing gender roles".
Striving for gender equality in Europe, one of the European Commission's top priorities, has therefore become even more pressing. Recently, the Commission has presented its long-awaited proposal for a directive introducing minimum requirements to ensure pay transparency as a tool to narrow the gender pay gap. CEC European Managers, as a European social partner organization, has been involved in the consultation process and has contributed with the views and positions of managers.
"We are glad to see that the European Commission has come out with a proposal that can contribute to reducing gender pay gap", says Ebba Öhlund, CEC Deputy Secretary General and chair of CEC Working Group on Gender Equality and Diversity. "We believe the proposal is balanced, as it sets clear rights for individuals and duties for companies and introduces a tool based on cooperation like joint pay assessment while safeguarding the right to privacy. In this respect, the definition of the criteria to identify a suitable comparator will be very important", she adds.
But EU action should not stop here. As the voice of managers in Europe, CEC looks at the specific issue of the presence of women in decision-making positions within companies. The business case for increasing the number of women holding managerial positions is very well-known. Furthermore, CEC's report on "Promoting Women in Management" describes what strategies can be helpful to reach this objective. "But to accelerate the process, targeted legislative measures setting quotas to ensure a minimum presence of the underrepresented gender in company boards have proven effective in those countries where these have been adopted. We believe the time has come for the EU, Member States and all concerned stakeholders to resume a debate on the pending proposal for a directive on gender balance on board", Ebba Öhlund concludes.
In this respect, CEC will soon publish a position paper on mainstreaming Gender Equality in European Leadership, proposing concrete suggestions for improvements on EU gender equality policies.
https://www.cec-managers.org/wp-content/uploads/2021/03/IWD2021.jpg
4500
8000
Jean-Philippe Steeger
http://cec-managers.org/wp-content/uploads/2018/02/logo_spacer.png
Jean-Philippe Steeger
2021-03-08 12:20:56
2021-03-08 13:16:12
It's time for mainstreaming Gender Equality in Leadership